A couple came to our store after purchasing their home is Durham, NH. They decided to renovate their kitchen first, it was the most outdated room in their new home  The husband spearheaded the design but both husband and wife decided together on all elements of their newly renovated kitchen.
They got their ideas and inspiration from magazines, the internet and Houzz. The original kitchen was fairly closed in and they opened it up for a roomier feel with more storage. They really wanted tile flooring with a New England flair.  They wanted their new floor to withstand high traffic and hide dirt that can be created by their son and Great Dane. To give a more cohesive look, feel and flow of the kitchen area, they decided to run the tile from the kitchen into a bathroom and entryway.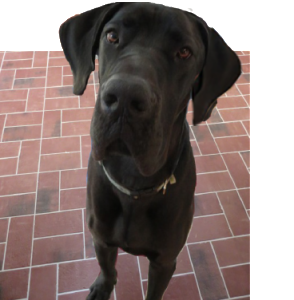 Their choice of tile:
Dal-Tile 4" x 8"
Style: Union Square
Tile Color: Courtyard Red
Grout Color: Silverado (this grey colored grout was chosen to hide dirt and create a contrast with the tile).
The tile was installed in a basket weave pattern with grout boost for grout protection.
The paint color they chose for their walls was Williamsburgh Pratt & Lambert: Palace Chambers Yellow Medium to compliment the floor and assist with the New England flair that they were looking for.
The next project for this couple will be installing a beautiful stair runner for their foyer stairs. We cannot wait to share that with you on another blog post. Stay connected!