New Hampshire Carpet for Floors & Stairs
At the end of the day, your home should be a place of comfort and relaxation. If there's one flooring option that embodies coziness, it's carpet. Do you want that amazing sensation of taking off your shoes at the end of the day and feeling your feet sink into the carpet as you walk through your living room to your favorite chair? We sure do! But with so many carpeting choices, how do you know which option will be best for your New Hampshire home? Lucky for you, we love talking about flooring options, especially carpet!
From one family to another, we're focused on helping you make the right carpeting decision to turn your home into a snug haven. Let us give you some insight from our decades of experience in the industry so that you have all the right information to make your flooring selection.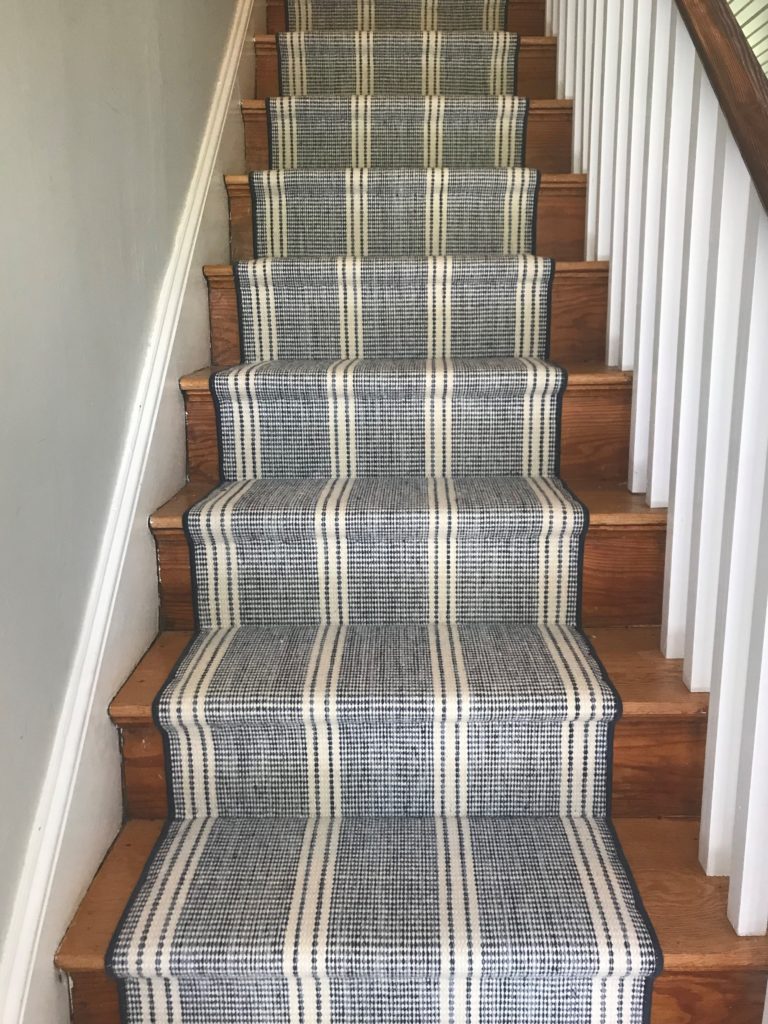 What Makes Carpet Great?
There's no denying that hardwood and tile flooring have a timeless look, but when it comes to comfort and creative styling, carpet offers the widest variety. There's an almost endless array of styles, designs, textures, and fibers to choose from when it comes to carpet. Better yet, a well-maintained carpet will keep its appearance for years to come. Let your inner designer run wild by adding color, patterns, and visual interest through careful carpet selections.
Beyond its visual appeal, carpeting can also have some technical benefits for your New Hampshire home. Did you know that carpets can improve your indoor climate? Studies have shown that carpet fibers are better at trapping indoor allergens than other flooring materials and can enhance air quality in your home—with regular vacuuming, of course.
Carpeted floors also help to absorb sound and reduce unwanted noise between rooms. These acoustical benefits make it a great choice for offices, where unwanted sound can disrupt your work or bedrooms, where peace and quiet are essential for good rest.
Still need convincing that carpet is the way to go? To put the cherry on top, carpeting your New Hampshire home can even improve your energy efficiency. That's right, carpets have better heat retention than other flooring options and act as natural insulators to help reduce the cost of heating.
You can see why we love this flooring option and often recommend it to both our residential and commercial customers. The next step in your carpet journey is deciding where this flooring option is best installed. We'll give you a few ideas of the most popular rooms for carpeting.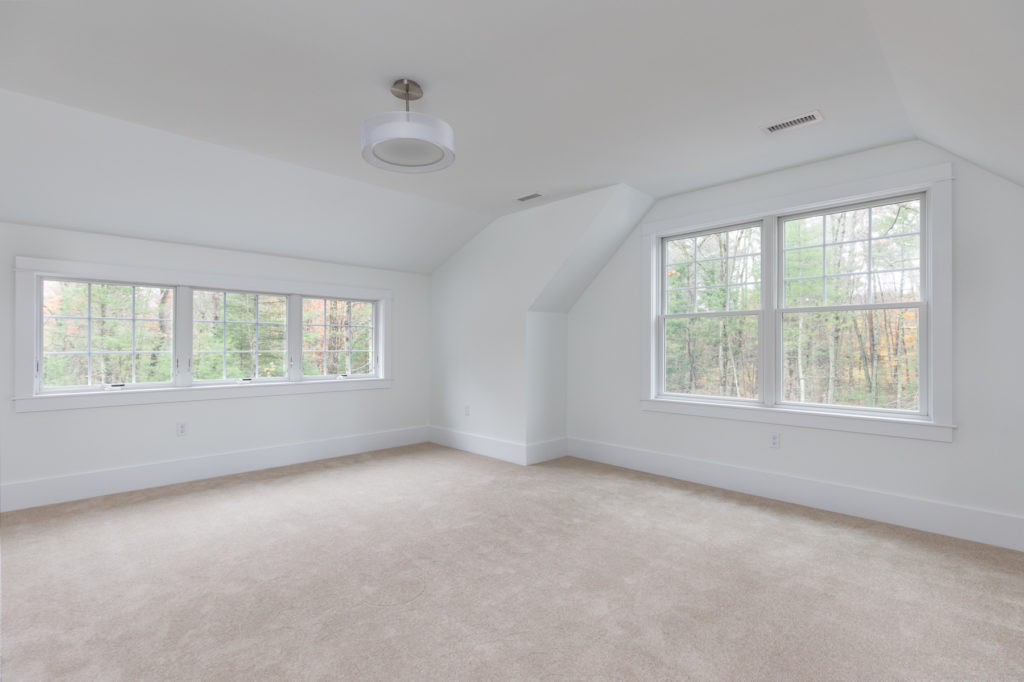 Best Rooms for Carpet
Bedrooms
Living Room
Play Room
Offices
Hallways
Stairs
Finished Basements
Though carpet can be a versatile choice, we recommend keeping it away from mess-prone areas like your kitchen and mudroom. We never want to make your cleaning job harder than it needs to be! If you're looking for flooring solutions for some of those high traffic areas, check out our tile and vinyl flooring options.
Don't forget, carpet floors aren't just a popular choice for residential areas, we also highly recommend it for commercial spaces. It's great for commercial offices where soundproofing is key to ensuring employee workflow isn't disrupted. And it works perfectly in classrooms and libraries, where the right choice of fiber and carpet construction can make for a durable, stain
resistant, and safe option for kids.
Not familiar with these variations? Learn more about each construction style and how to envision where they might fit in your NH home. Beyond adding an element of plushness to any room, your choice of carpet style can also help to hide traffic footprints and vacuum cleaner
markers, helping you maintain a beautiful and fresh-looking space with ease. For example, foot traffic won't make imprints on most berber carpets.
How Affordable is Carpet?
With so many things to love about carpeting, we can't forget to talk about affordability. When remodeling or planning your home, we know budget is top of mind. Luckily, carpeting is one of the most cost-effective flooring options and there are carpets for every style and budget.
When you choose B&C Floor Store to help with your New Hampshire flooring project, we'll make sure to walk you through the complete pricing guide for all carpet choices and together we'll reach a solution that works for your family or business.
Keep in mind that the care you put into your carpeted floors can go a long way in extending its life and improving the value over cost. Poorly maintained carpets may need more frequent professional cleaning or replacement after only a few years. Professional installation adds to the cost of carpeting but with proper cleaning you will achieve a long-lasting and beautiful carpet.
Let's talk through your budget and the vision you have in mind for your home and together we'll come up with the best plan for carpeting your spaces.
Installing Carpeting
The carpet installation process will look different depending on the details of the space. Typically, the process starts with the removal of existing carpet and either keeping existing tack strips or installing new tack strips that will hold your flooring in place. Then carpet padding is added to provide comfort and help your carpet last longer. Finally, installers cut and lay the carpet, securing seams if needed and stretching the carpet to lay flat.
We support both our customers who want professional installation and those who are looking to DIY their carpet flooring project. Our expert carpet installers service homeowners and businesses located in New Hampshire, Southern Maine, and Massachusetts. You can always ask
us questions about installation or request more detailed instructions on how to do it yourself.
We also happily supply carpet to interested contracting businesses or construction companies in the New Hampshire area. Check out some of the top-quality carpet brands we carry that you could order for your residential and commercial clients:
Shaw Carpet
Tuftex
Stanton Carpet (Wool & Synthetic Fibers)
Godfrey Hurst Wool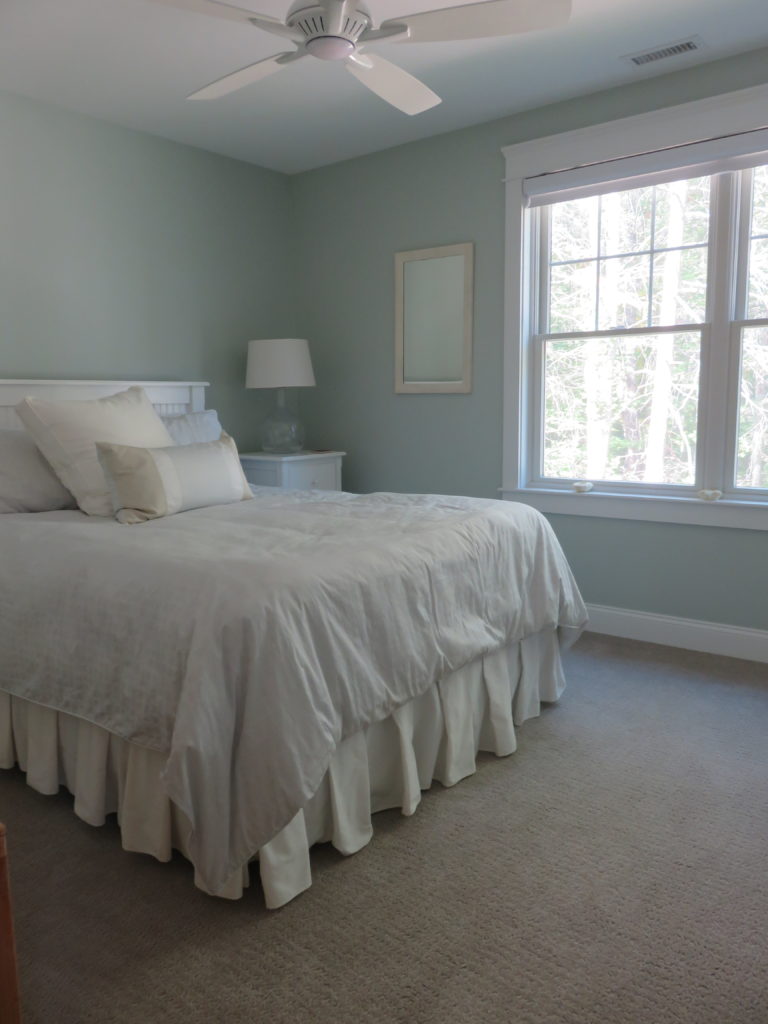 Explore Carpet Styles & Get Expert Advice
Are you ready to fall in love with carpet for your New Hampshire home? Even with all this information, nothing compares to seeing and feeling our carpet options in person. To help you make your carpeting decision, we encourage you to join us in our showroom in Portsmouth, New Hampshire, where you can take your time in evaluating the many options.
To put your vision together, please bring along anything related to your remodel like fabrics, paint swatches to help create a cohesive design. With your input and imagination in mind, we can direct you towards the best carpet to make your dreams come true.
With readily available product samples to take home with you, you can take all the time you need to carefully consider your decision. We're always ready and waiting to provide our input and advice, but you know your home best.
Let's work together to make your space beautiful!