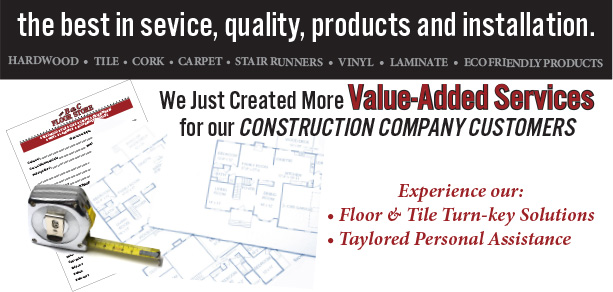 At B & C Floor Store LLC, we are pleased to announce that we are adding a few new options of value added services just for our construction company customers. We work very closely with our construction professionals offering best in service, quality, products and installation. Due to our close relationships, we have become very sensitive to the demands put on construction professionals. We want to make your job more stream-lined when it comes to flooring and tile needs for your construction projects. That is why we are now offering taylored personal assistance and turn-key solutions to each new and existing construction company customer for each of their floor and tile projects.
Take advantage of our value added products and services. Let's talk about how we have expanded our services so that you can expand yours.
We help you create a stylish space one floor at a time.