Gather Around the Fireplace
New Hampshire is a great state to live in especially in the winter. We have great skiing, snowboarding, ice skating, snow mobiling, snowshoeing and many more outdoor activities to enjoy our cold season. And there is no better way to end the days activity than warming up to a nice hot fire with a cup of hot chocolate.
Before the season hits us with a blast of cold air and snow, now is the time to get your fireplace cleaned and to make any updates to enhance the ambiance as you gather around your fireplace during the cold months ahead. At B & C Floor Store, refacing fireplaces with stone or tile is one of our specialties. Provided below are some installations that we have done for our customers and we want to share them with you. We hope that some of these ideas will inspire you to update the look of your fireplace.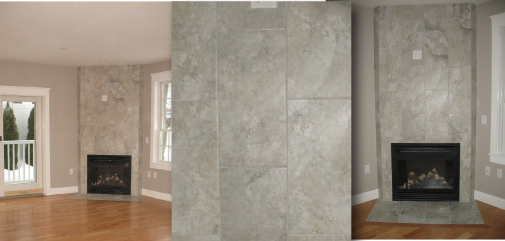 1) The focal point in this open concept family room is the floor to ceiling fireplace. As we have mentioned in another blog,  gray is the new neutral color and in this room our customer chose Ottomano Argento tile (a tile that is in the gray family) 12" x 24" installed in a vertical running bond pattern. A hearth was also installed to give the illusion that this is a wood burning fireplace even though Dockham Builders installed the electric one. The tile and pattern certainly compliments the expanse of the fireplace and lends itself to a sleek modern look.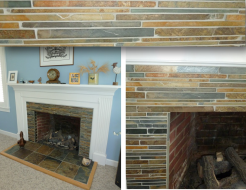 2) In this photo we installed Daltile California Gold Slate Vertex Deco, random lengths for the fireplace surround and Daltile California Gold Slate Vertex Deco 12″ x 12″ for the hearth. The colors on this slate are spectacular…there is such such a variety of tones that creates a warm feeling in this room even when the fireplace isn't lit.

3) Who doesn't love marble? It seems to be one of the most popular stones today. It is widely used in kitchens and bathrooms and what a better way to showcase your fireplace than using marble. Here we installed 12" x 12" marble tiles in a grid pattern giving this fireplace a classic look that will go with any style room.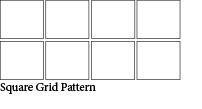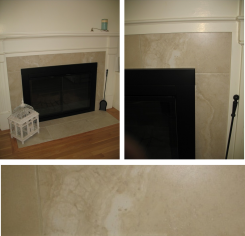 4) Our customer was looking for more of a beachy theme in her family room and chose this porcelain tile, 12" x 24" called MGC Traverse, Color: Bone. The universal style, color and movement of the tile was just fitting for the look she wanted in her room. But this particular tile can be used in any style room from traditional to modern to eclectic.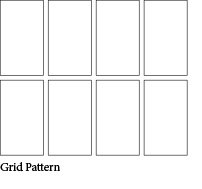 Cozy up to your beautiful newly tiled fireplace with family, friends or a significent other and sip on a nice warm mug of hot chocolate (recipe below) that will keep you warm while you admire your fireplace.

Delicious and Easy Hot Chocolate
4 1/2 cups milk
8 ounces chopped milk, bittersweet or combination of both chocolates
1 tbsp. sugar
1 tsp. pure vanilla extract
1 tsp. instant espresso or coffee powder
Mashmallow fluff or whipped cream to dallop each mug of hot chocolate
Heat the milk in a saucepan on medium heat just as the milk starts to bubble on the sides (stirring all the long). Remove pan from the heat and add the chocolate. When melted add the sugar, vanilla and coffee powder and wisk vigorously until all ingredients are combined. Return to heat for a few minutes and serve immediately. Garnisg each serving with a dallop of mashmallow fluff or whipped cream