Vinyl flooring was considered an outdated product, but in recent years, it's made a comeback with all new designs. Vinyl flooring is back in style and will quickly update your home with a modern floor that has a luxury look.
Luxury vinyl planks now comes in tiles and wood looks that can be glued down or floated like laminate. There's a huge variety of colors and sizes to choose from and some tiles can even be grouted just like ceramic tile. Plus, vinyl flooring is a great choice for all areas of your home including mudrooms, kitchens, baths, living spaces, and even basements.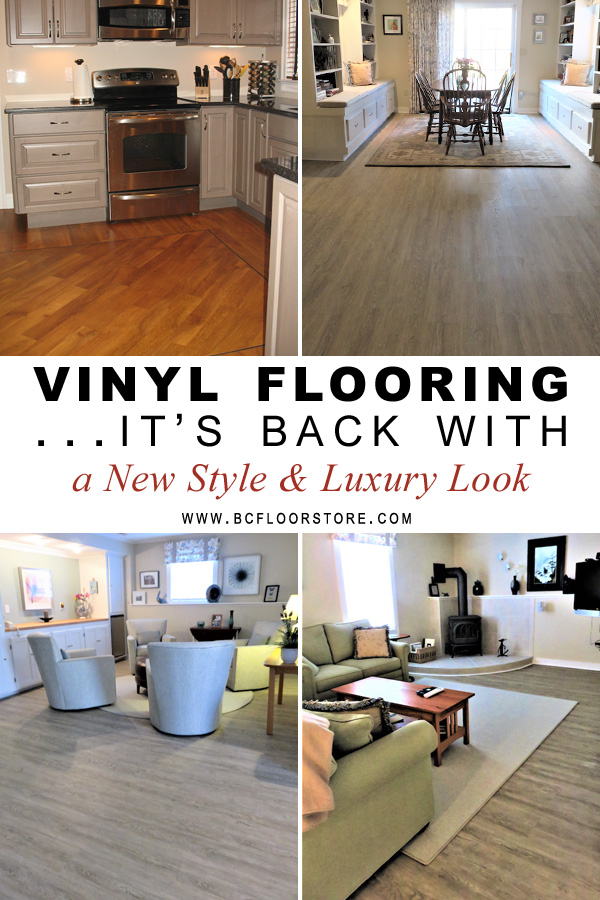 Here's a few big bonuses when using vinyl flooring in your home:
– realistic styles with high definition graphics
– warmer to the touch than tile
– less maintenance than hardwood
– scratch resistant and very durable
– fade resistant making it perfect for sunny kitchens
If you like how ceramic flooring can be laid out in simple to elaborate patterns, this can be accomplished with vinyl flooring too – even sophisticated patterns like herringbone. Vinyl flooring comes in sheets, planks and tiles with many surface effects such as wood, stone, ceramic, mosaic, pebble and metal.
Gone are the days of outdated looking vinyl floors – there's a new modern floor in the house now – and it's not the vinyl floor of the past.
If you're ready to see all the choices available to you for vinyl floors, be sure to give us a call at The B & C Floor Store. Let us help you create a modern and luxurious space one floor at a time. You can reach us at 603-436-9686 to set up an appointment or please stop by our showroom to see the latest vinyl flooring products.