It's now February, also known as "love month". So, let's turn up the heat with decorative fireplaces that not only add warmth and style to your home, they also add charm to your living area. Many homeowners are now coordinating their fireplaces with the style of their home. And, with many fireplaces now being gas, the tile surrounding them is more decorative than being essential to fireplace safety.
Keep in mind, when adding tile around the wall of your decorative fireplaces, you can transform it to become a focal point of the room. Your tile choice will set the mood you want to create in the room.
When it comes to decorating the surrounding area of a fireplace, you can use slate, marble and even ceramic tile. If you prefer a more rustic style to your home, you can use split faced ledger stone or slate. This is considered an architectural tile. For those homeowners that prefer a more classic look, there's the options of marble, ceramic and/or porcelain tile.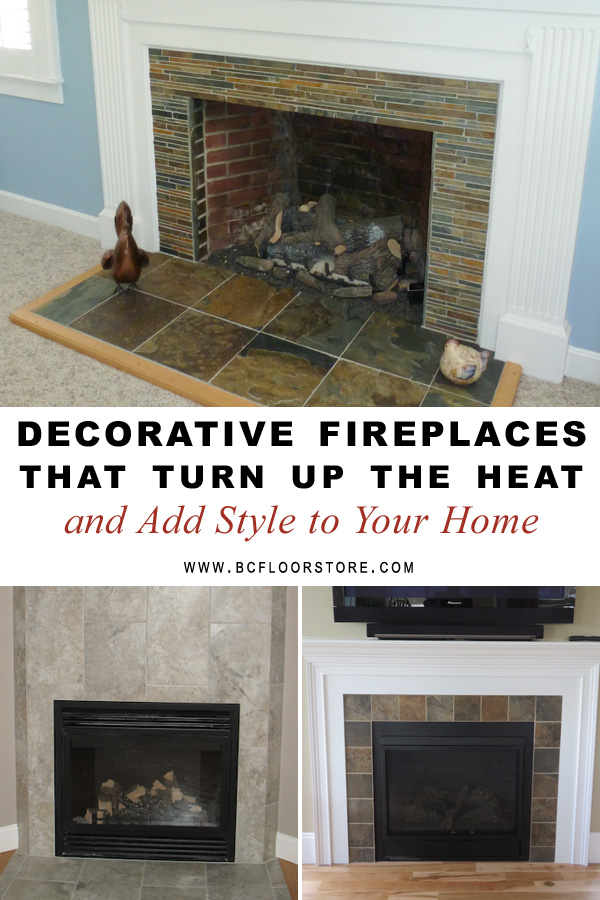 A few things to know about the types of tiles for decorative fireplaces:
– An Old World feel can be created with natural stone tile
– An elegant finish can be created with marble
– A "wow" factor can be created with an architectural tile
– Ceramic tile comes in many finishes, colors and textures
– Marble tile will add a classic and high-end look
– Natural stone is available in travertine, marble, limestone and granite
– Granite is one of the strongest and most heat resistant tile
Which type of tile do you prefer for your decorative fireplace when adding style to your home?
If you're ready to add a fireplace to your home, be sure to give us a call at The B & C Floor Store and let us help you create the decorative fireplace that adds style to your home. You can reach us at 603-436-9686 to set up an appointment or please stop by our showroom to see the latest tile products that just came in.