The Perfect Entryway
The search for the perfect entryway started with Houzz and ended with us.  This Rye, New Hampshire customer wanted to welcome her guests with more than just her open door.  She wanted a warm, stylish entry to stand the test of time and  her choice… classic polished hi-gloss black and white tiles.
The histrionic floor pattern consisted of 12 x 12 Roca Orion Polished (hi-gloss) tiles in the colors of Anthracite and Nieve with Bostik French Gray Grout. The tiles were installed on a diagonal from the front door to the small bathroom at the end of the entryway (including 3 closets). Our Rye, New Hampshire customer was thrilled with the final installation and we are thrilled to share the outcome with you (photos below).  Black and white flooring fits the bill in so many different interior design styles and in this entry and small bathroom, the dramatic sightline feels classic and glamorous. The perfect entryway!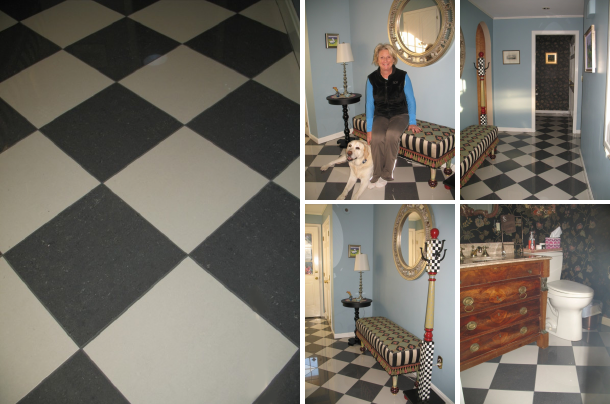 Black and white tile floors were very popular in the Art Deco era and a perfect example is seen in the photo below of the Clariges in London with the original tiled floors. Elegant, timeless!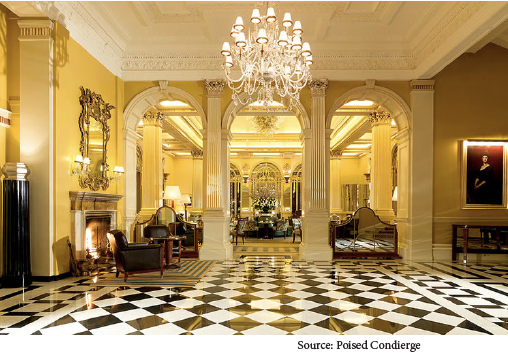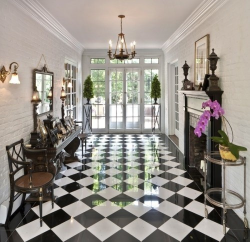 Here is another example of a black and white diagonally laid floor (original to this c1917 house)
by Kim Hendrickson-Radovich of
Kim E. Courtney Interiors, in her own
historic home in Huntington Bay, NY.