Happy New Year everyone! 2016 is going to be an exciting year and we are thrilled to start our first blog for 2016 on stunning tile shapes.
Let's talking about how stunning tile shapes can make a difference in your space!
First, we'll take a look at the Chicago tile – Envision yourself…You've just reached the Windy City of Chicago, your walking down the magnificent mile and the scent of the deep dish delight calls you into one of the best known establishments…But wait before you go to take a bite let us show you the Chicago experience of the Chicago tile collection- it's a glazed porcelain tile that offers urban inspired design. It comes in 4 colors: Old Chicago, South Side, State Street and Wrigley. The collection offers shapes of 9 x 11 hexagon, 4 x 8 city mix field tiles, 4 x 16 stair treads and a 4 x 4 corners.
Below is the Chicago "South Side" tile.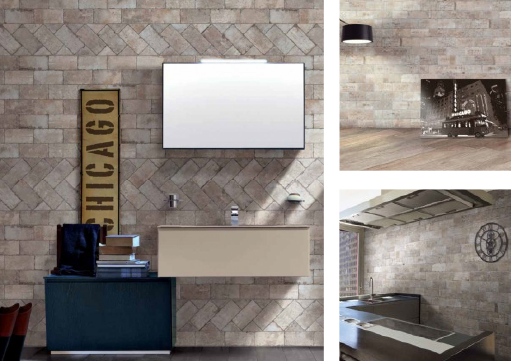 Next we have the Chicago "State Street" tile.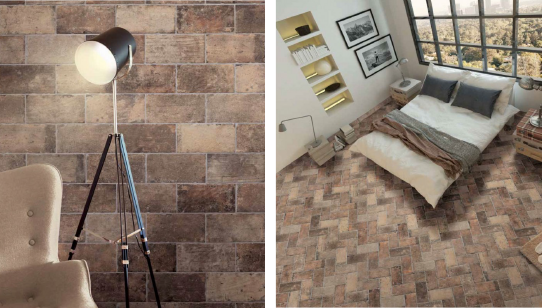 The last Chicago tile is the "Wrigley".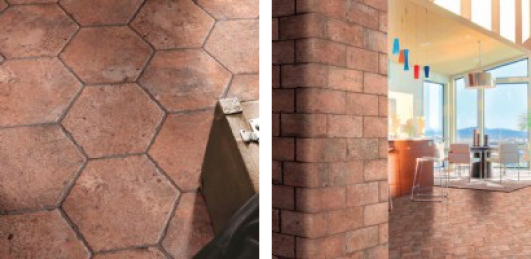 The San Miguel ceramic tile has a color pallette that showcases the culture and style of Mexico. The browns, creams and turquioses mix well with embosses and rounded mosaics.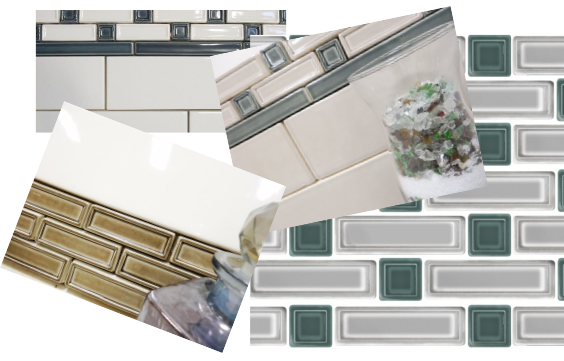 The San Miguel ceramic tile also comes in the following stunning tile shapes for a more high-end look of sophistication.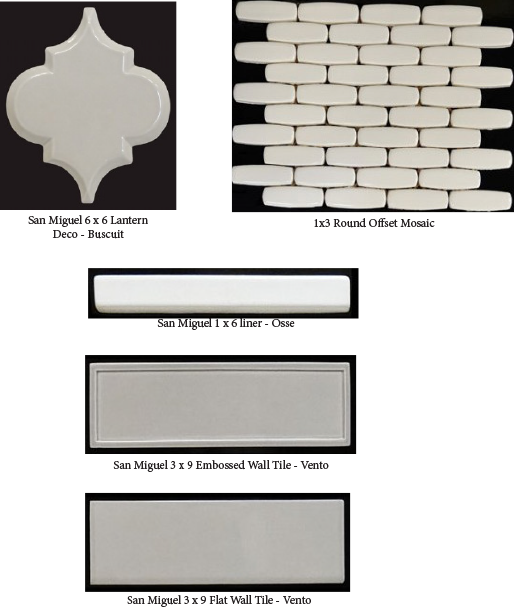 The "Contempo" ceramic tile is available in 5 colors and three different mosaic styles: Beveled In, Beveled Out, and Flat. A pencil bullnose and corner are also offered in each color!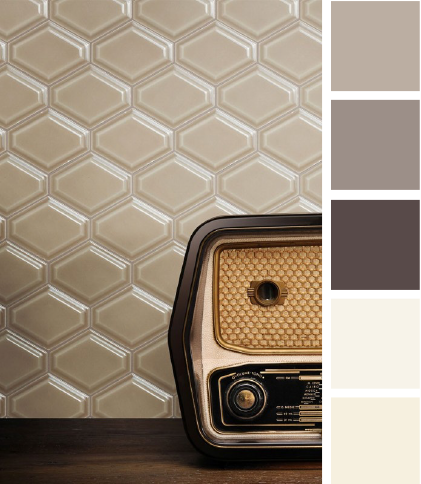 The "Boulevard" porcelain tile is available in 4 warm rustic colors, each with a shading variation that offers a little bit of gritty urban grunge.  The tile comes 3×16 or 8×16 formats and you can be as creative as you want with the installation. Below the deep copper Boulevard tile is installed in a chevron pattern.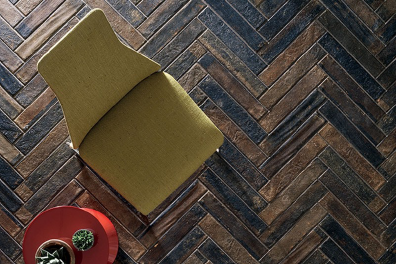 There are so many geometric shaped tiles to choose from such as square, rectangular, circular, octagon, hexagon, diamond and arabesque. No matter what shape or color of tile you choose for your space, it will be a big influencer of your style. but remember, there only good style if it it your style!
The future doesn't wait and  there is not time like the present to make a difference in your space with stunning tile shapes.