Sunrooms were believed to be first constructed in the 16th century in Italy. At that time they were referred to as Giardini Botanici which in English translates to Botanic Garden. It was used to house exotic tropical plants that were brought back into Italy by explorers.
As time went on, sunrooms became favored with nearby countries and before you knew it,  sunrooms spread throughout Europe. In England, they were called conservatories because they were used for conserving flowers and plants. In France, they were used for keeping oranges from freezing and they were called orangeries. As the demand of pineapples increased, they were called pineries.
It was popular belief that sunrooms proved to add value to the human health and then was created for human use. They were given the name solaria, derived from the Latin word sol, meaning sun. Sunrooms were built on homes and were constructed of 3 walls of windows from floor to ceiling. Solaria (sunrooms) became a common feature in hospitals as well and they were used as places where patients would sit and focus in recovering from illnesses. Whether the patient suffered from a terrible cold, pneumonia or tuberculosis, doctors often advised patients to spend quality time in these rooms as often as they could to get well.
Today, sunrooms, are a popular addition to our homes in the United States. Not only do they increase the value of your home, but they also increases your own personal enjoyment of your home. It gives you additional living space for relaxing, dining or entertaining that can be used all year long. For those with a green thumb or a love for exotic plants, it will allow you to plant a variety of plant species regardless of our cold winter conditions here in New England.
Depending on your use of your sunroom, there are a variety of floor options to choose from. If it used as additional living space you can choose anything from carpet, hardwood, tile, natural stone, laminate or vinyl. If you are going to use your sunroom as part of the outdoors in the warmer months or use it as a type of greenhouse the best choices are tile, natural stone, laminate or vinyl.
We have provided below inspirational images of sunrooms that hopefully will give you some ideas for your sunroom update.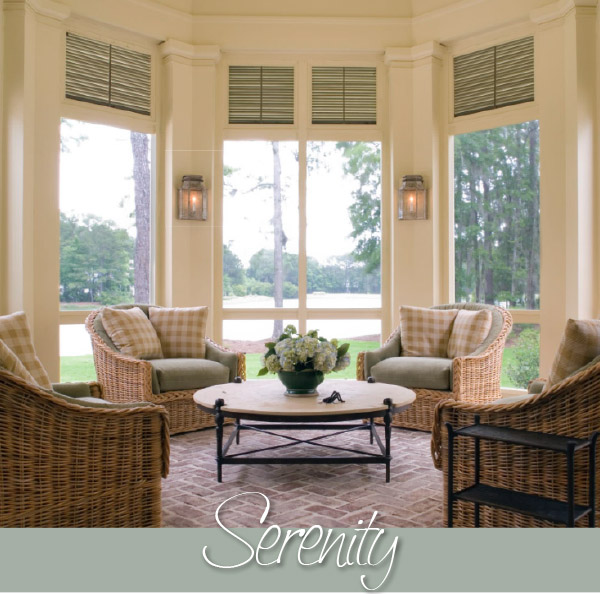 Notice the stone brick flooring. A durable but classic look!
Photo: Houzz, Richard Leo Johnson from Historical Concepts.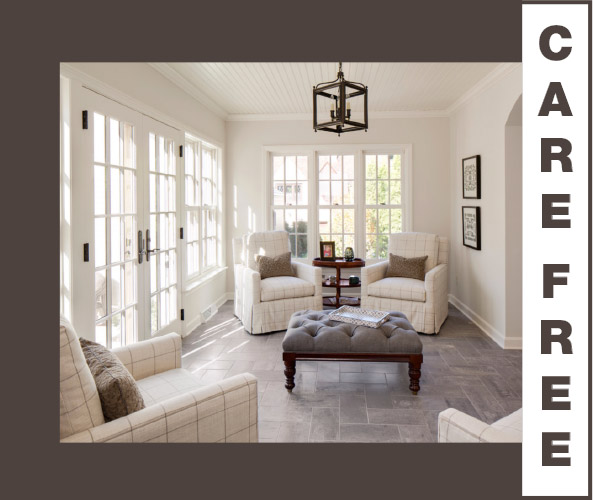 The tile floor adds warmth from the sun coming in and the color choice is lovely!
Photo: Houzz, Bartelt. The Remodeling Resource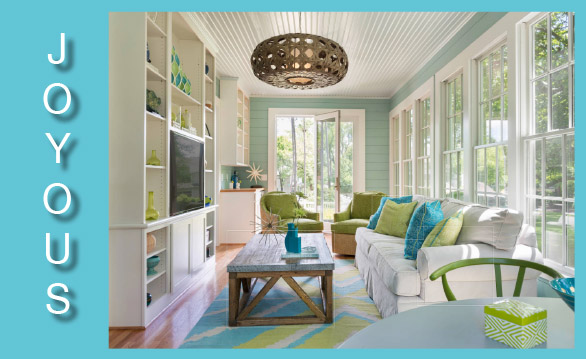 The hardwood floors provide warmth and is a natural element in this sunroom. The scatter rug offers color, personality and style!
Photo: Houzz, Diggs Design Company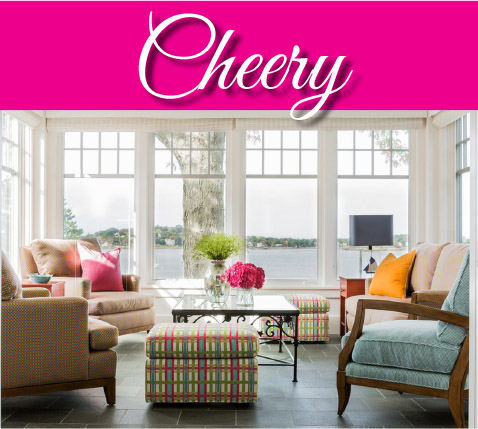 This sunroom also has tile in a neutral tone allowing the the furniture to make the statement.
Photo: Houzz, Elizabeth Swartz Interiors Seaside Residence
Natural stone is a great choice for a sunroof that contains plants.
Photo: Houzz, Dennison and Dampier Interior Design