Renew Your Bedroom
The bedroom is where you take rest, renew your energy and begin and end each new day. It is the most private room in the house, it is where our innermost selves can emerge. Because the bedroom is our respite, it is essential that we add the right elements. The secret is creating this very private space to your personal needs. The end result will be a retreat within the already safe confines of your home, a sanctuary like no other.
We have spring inspired, fresh ideas for the bedroom that are not only simple but will make the biggest difference in your bedroom.
The bedroom below has a beach retreat feel. The wood look porcelain tile adds warmth and is most ideal for a waterfront beach cottage. It is such a fresh idea for this bedroom.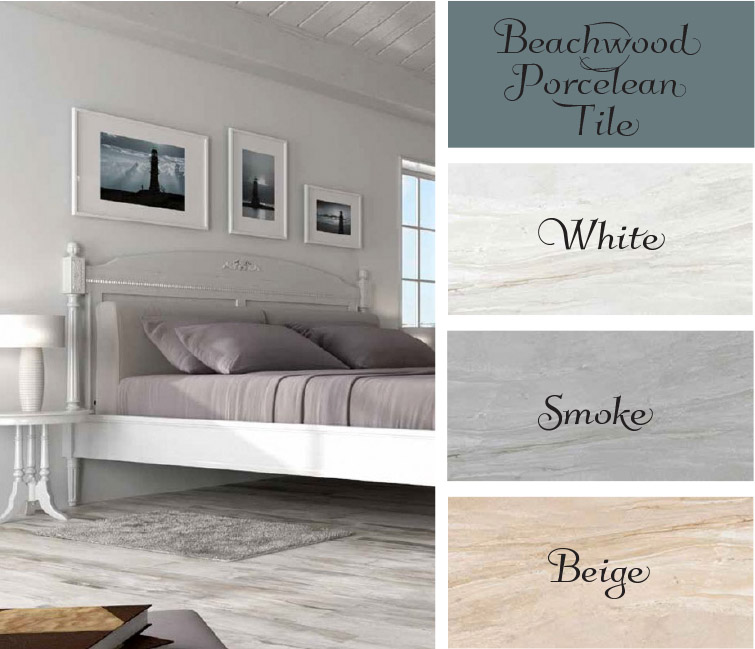 This tranquil bedroom with an inviting seating area was designed by Martha O'Hara Interiors. The soft color palette provides a calming effect as soon as you enter the room. The walls were painted with Benjamin Moore Silver Gray 2131-60 and the trim is Benjamin Moore White Dove OC-17 . As for the neutral wall-to-wall carpet, B & C Floor Store has  many carpets to choose from to create a restful bedroom of your taste and style.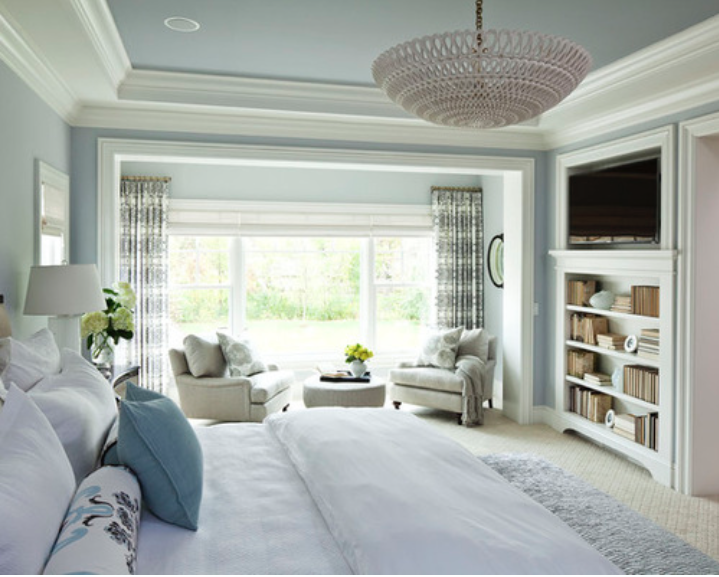 Here we have a bedroom, designed by Jenny Martin Design, with a dark hardwood floor and accenting this stylish bedroom is a modern area rug. The hardwood is a 5″ engineered oak with an espresso stain. The walls are painted with Benjamin Moore – Lockport Gray. Stop by our showroom and we can show you many possibilities for a custom area rug that captures your eye.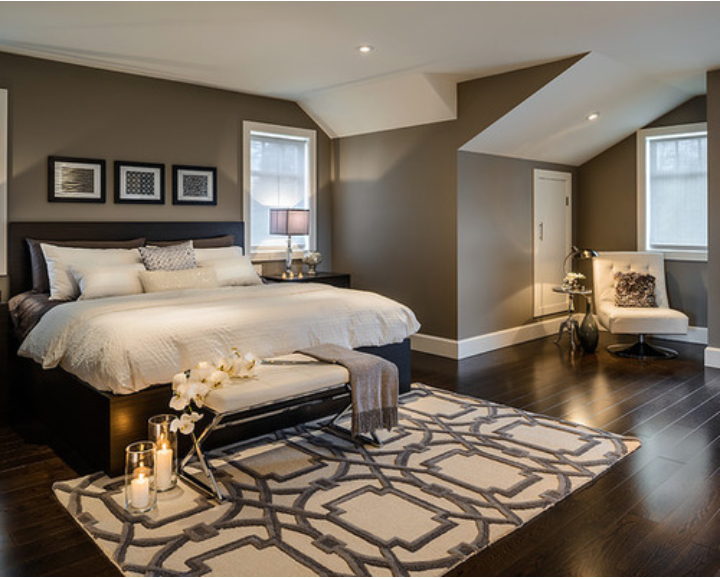 In this blog we have provided you with 3 ideas for your flooring in a master bedroom –  one with tile, another with wall-to-wall carpet and the last one hardwood floor with an area rug to add warmth and design. We hope you have enjoyed this month's blog and hope you will visit our showroom for more spring inspired fresh ideas for the bedroom!
Next months blog we will showcase home offices.