OUR PROJECT SPOTLIGHT FOR SEPTEMBER:
A New Home in York, Maine
We Are Up To Any Big Challenge!
Our project spotlight for this month is a new home in York, Maine. We were hired to provide new tile and floors throughout this beautiful new home. We installed new carpets in the bedrooms and loft area creating a soft, soothing experience under your feet.  New hardwood floors were installed in the kitchen, dining area, living room and entryway offering a warm, rich feeling as you enter each room.  Gorgeous new tiles were selected in the master and guest bathrooms providing an unforgettable spa like feeling.
Join us, as we share with you the different tile, carpet and hardwood installations we did in each of the rooms of this York, Maine home. For your convenience, each photo has a caption detailing the products our customer chose.
September is a great month for tackling big projects in your home. The summer festivities are winding down, the kids are back in school and the weather is getting cooler. It is just a perfect time to get things done. Even if you are not up for a big challenge, contact us here at B & C Floor Store….We Are Up To Any Big Challenge!   We will help and guide you throughout the process.
We hope these new home photos offers you inspiration. Please don't hesitate to call us at 603-436-9686 with any questions.
September Project Spotlight:  HARDWOOD FLOORS
The ENTRYWAY

The KITCHEN

The KITCHEN/DINING ROOM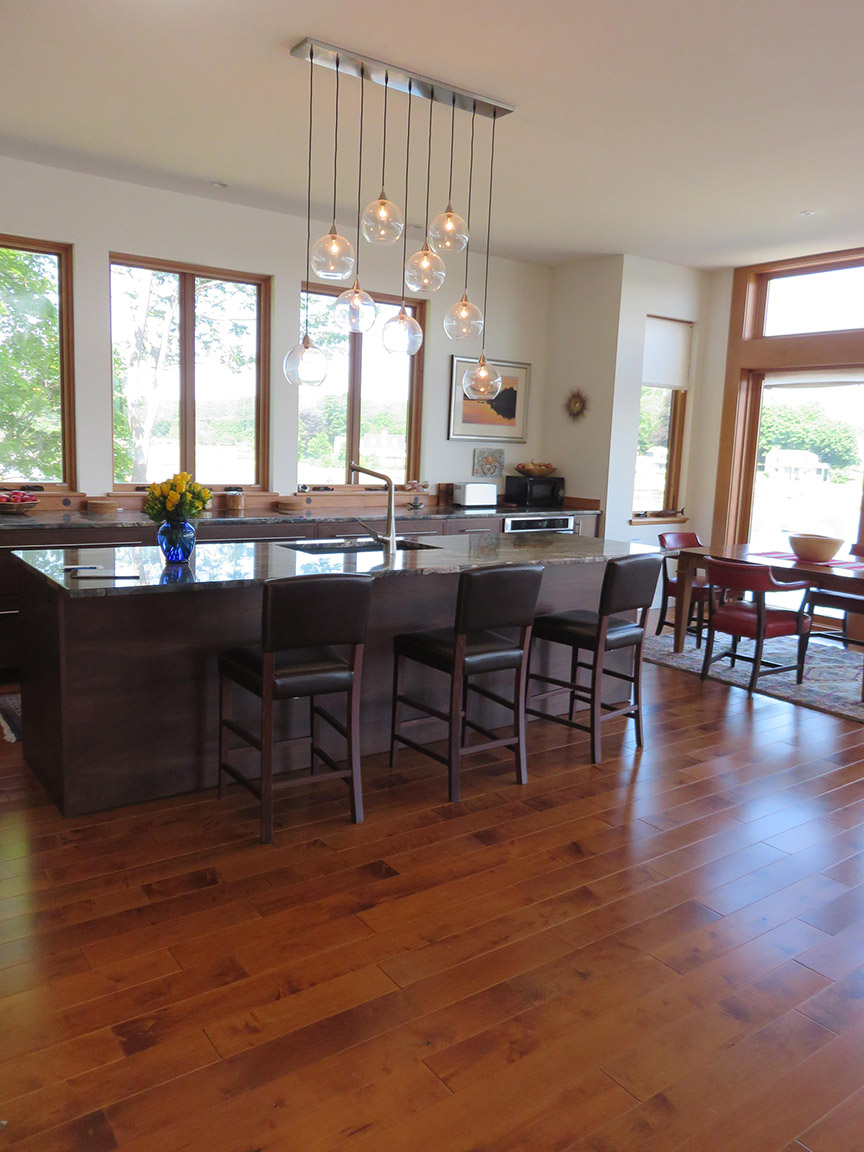 The LIVING ROOM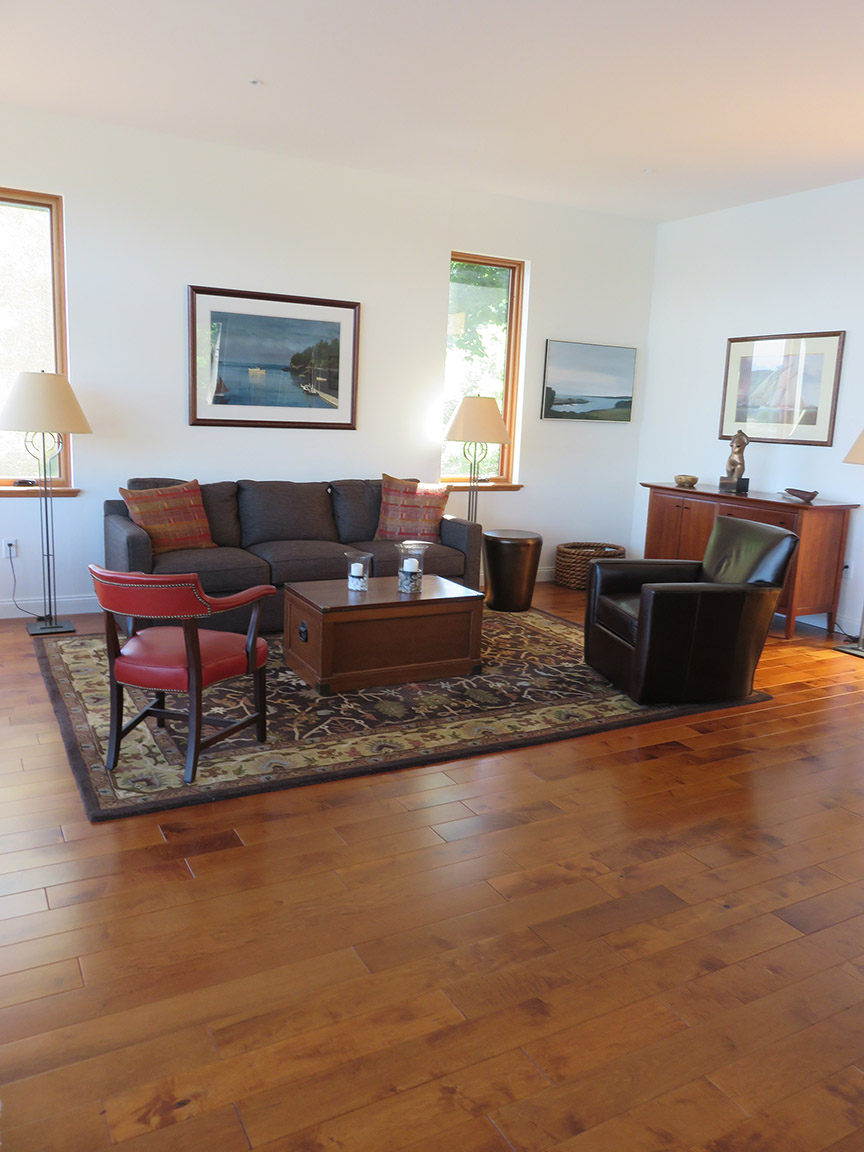 September 
Project Spotlight:  The STAIRCASE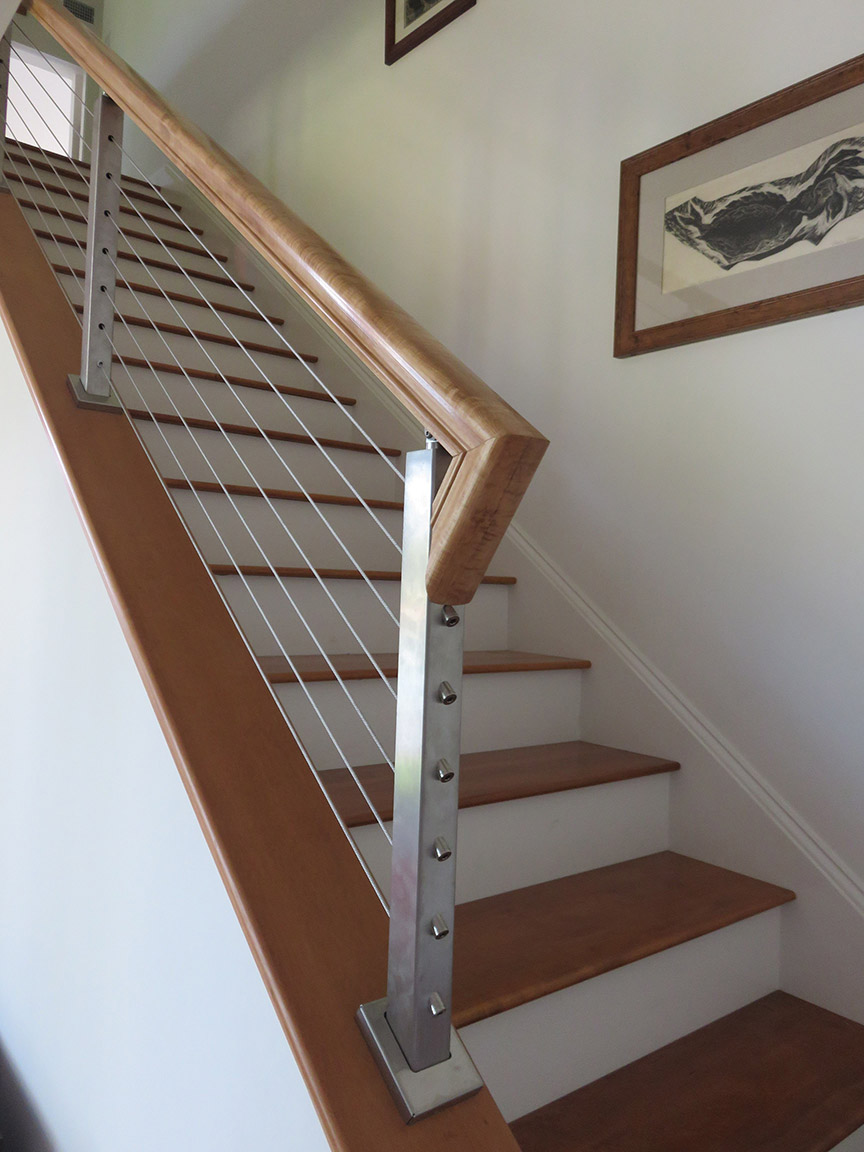 September 
Project Spotlight:  TILE
The GUEST BATHROOM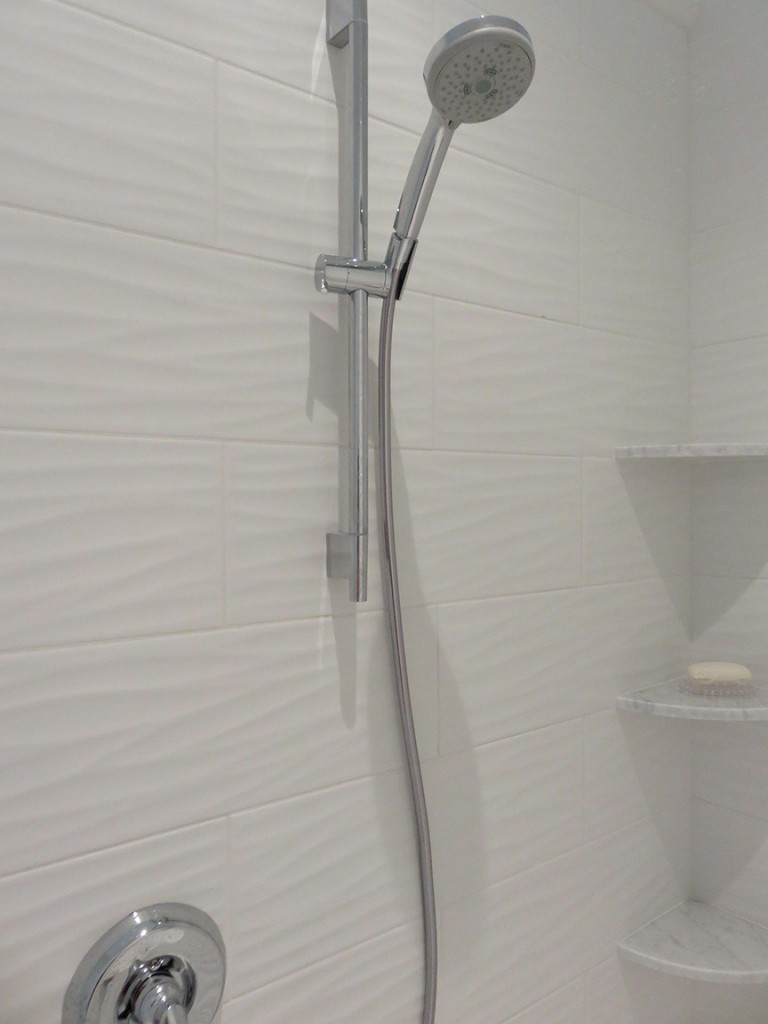 September 
Project Spotlight:  CARPET
The MASTER BEDROOM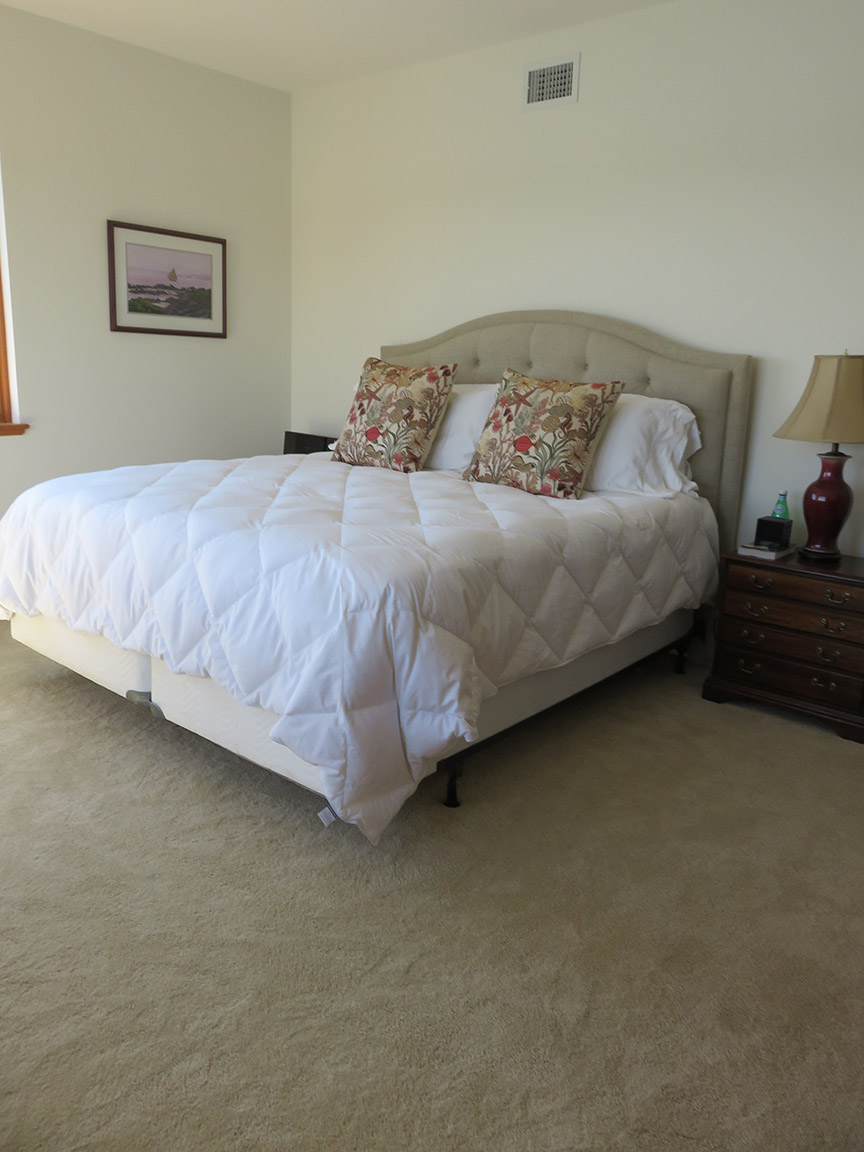 The GUEST BEDROOM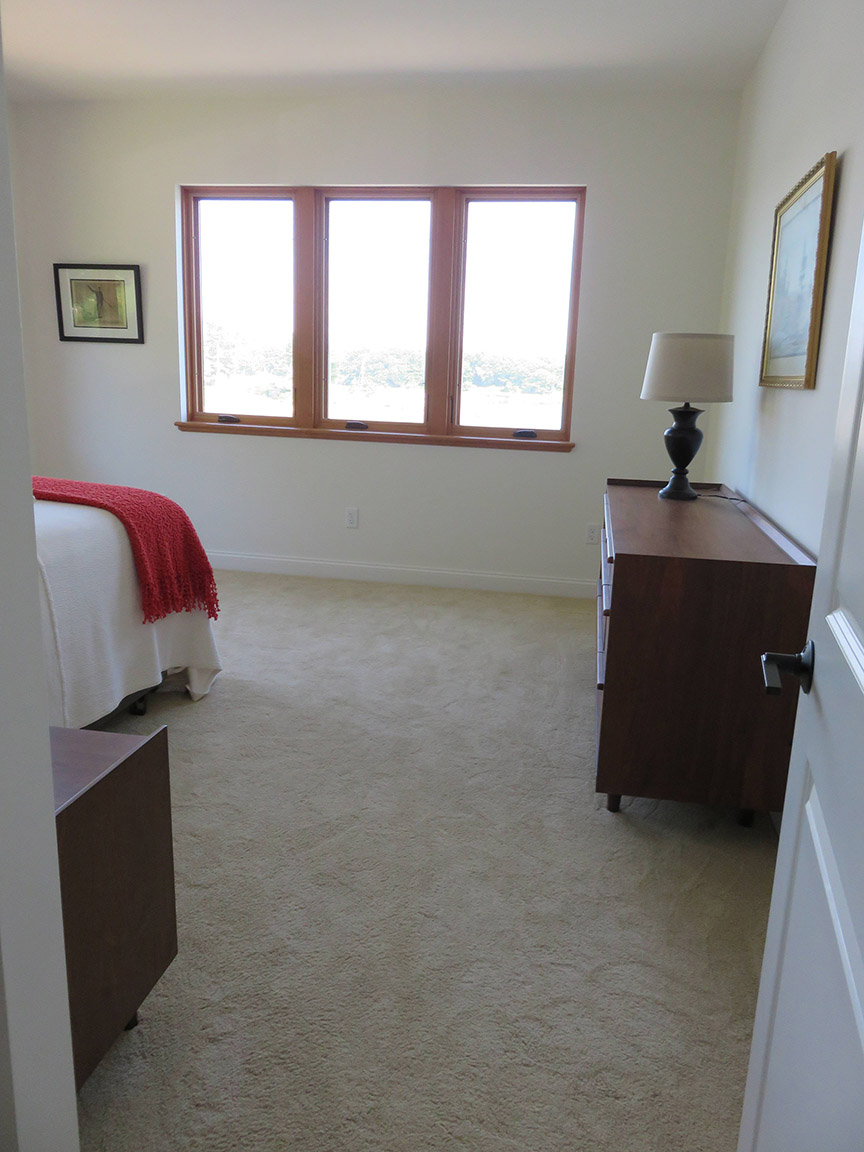 The LOFT