We have some surprising home office ideas for you!  Working from home is ideal for baby boomers to millennials and is the most in-demand type of flexibility job seekers are interested in. And because of this they need new home offices! The styles range from traditional to transitional, with locations in the attic, the basement or even a closet. No matter what style of office you choose or where you place it, consider the floor as an integral part of your office design.
The office ideas below have hardwood, vinyl or laminate floors, the most ideal if you have a desk chair with casters on it. Tile carpet can be difficult in positioning your chair without getting stuck in the grout lines or stuck in the pile of the carpet (unless you have a special mat specifically made for these instances).
Here is an office that utilizes some space in the attic.  It is bright and cheery, well organized with ample space to move about even for a few people. Notice the hardwood floors, it provides a natural element and is easy to keep clean. The desk chair with casters is easy to maneuver from one end of the office to the other. (Room by: Signature Properties of Illinois LTD.)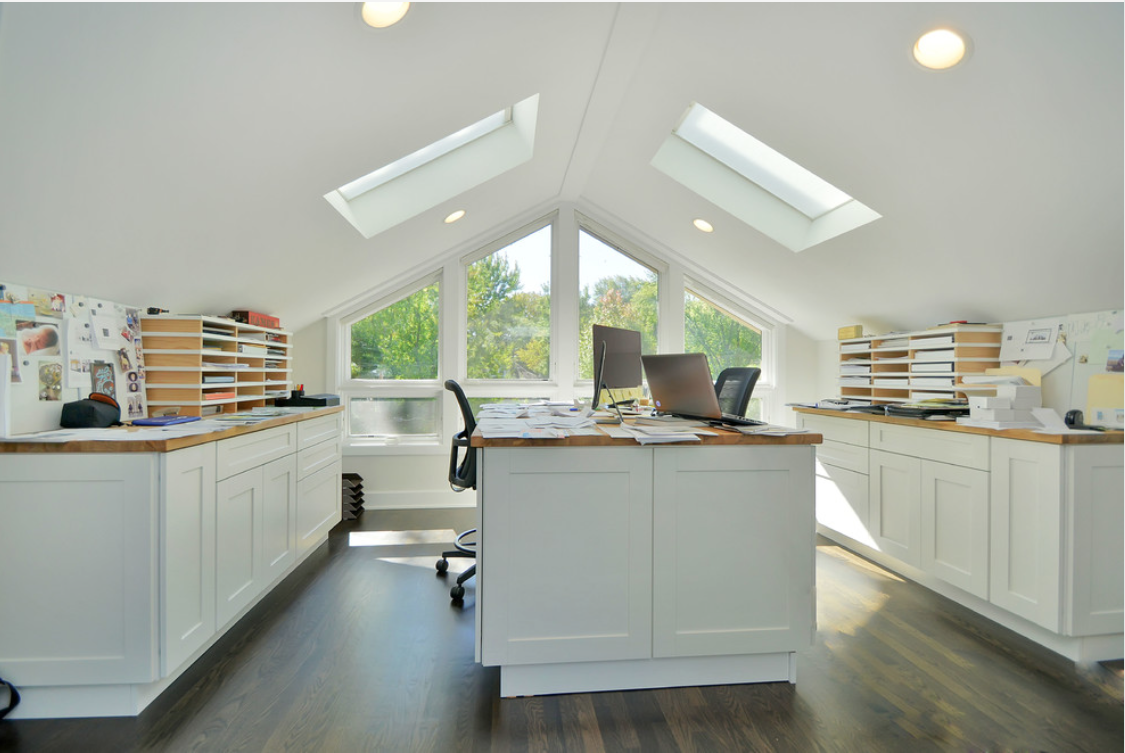 This next office is located in the basement under the stairs, truly a smart way to utilize space and function.  They chose laminate floors which are great for the budget conscious. (Photo by: Leslie Goodwin Photography)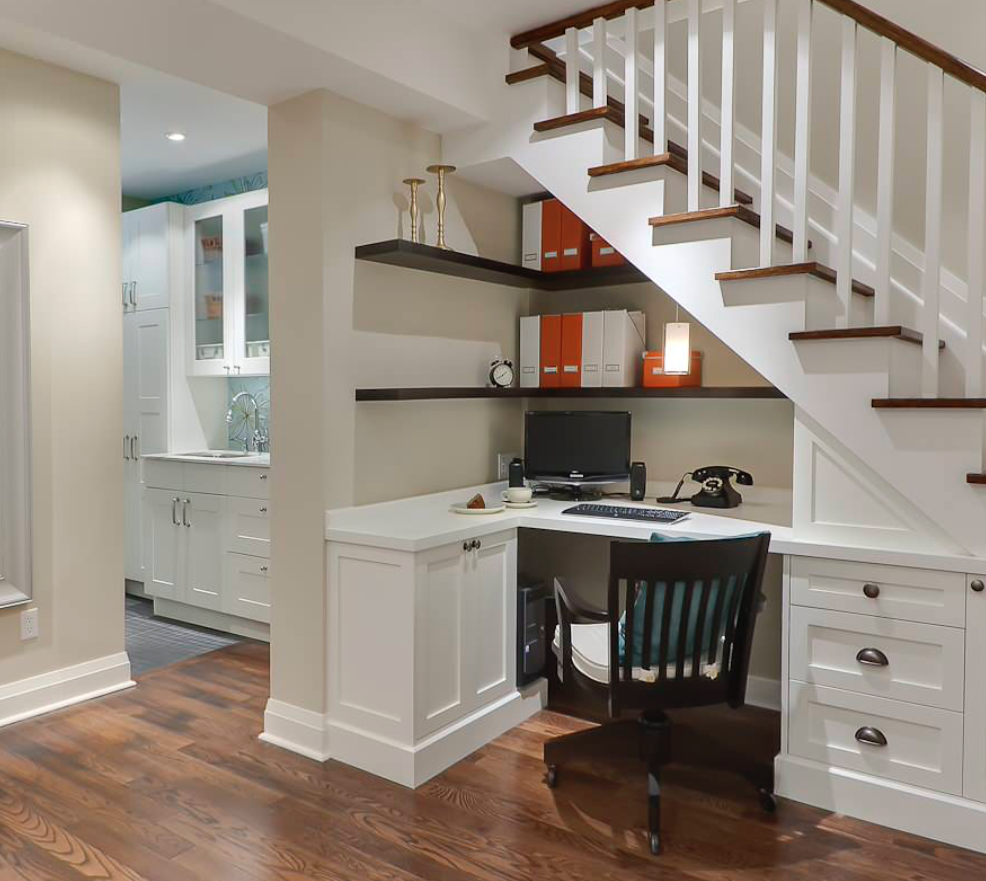 Don't have alot of space? This office has been designed in a bedroom closet with vinyl floors where you can close the doors when office hours are over. (Office design by: Cathy Phillips & Co.)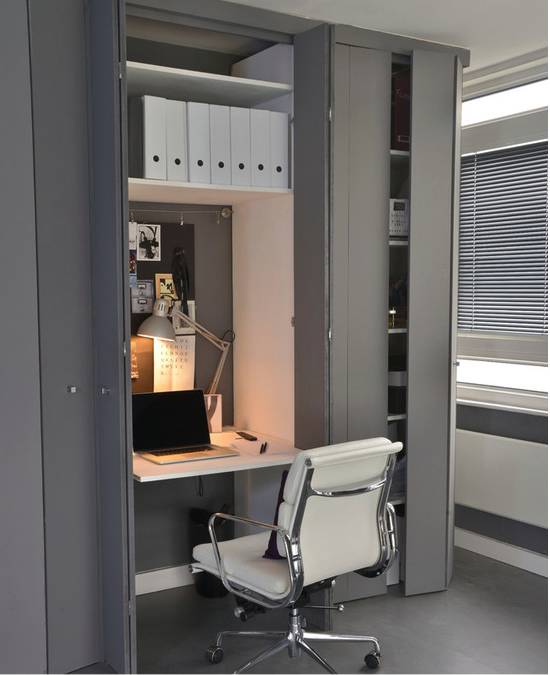 This space (not gender specific) was converted from a dining room or formal living room to conduct business at home. (Office created by: D.A.S Custom Builders)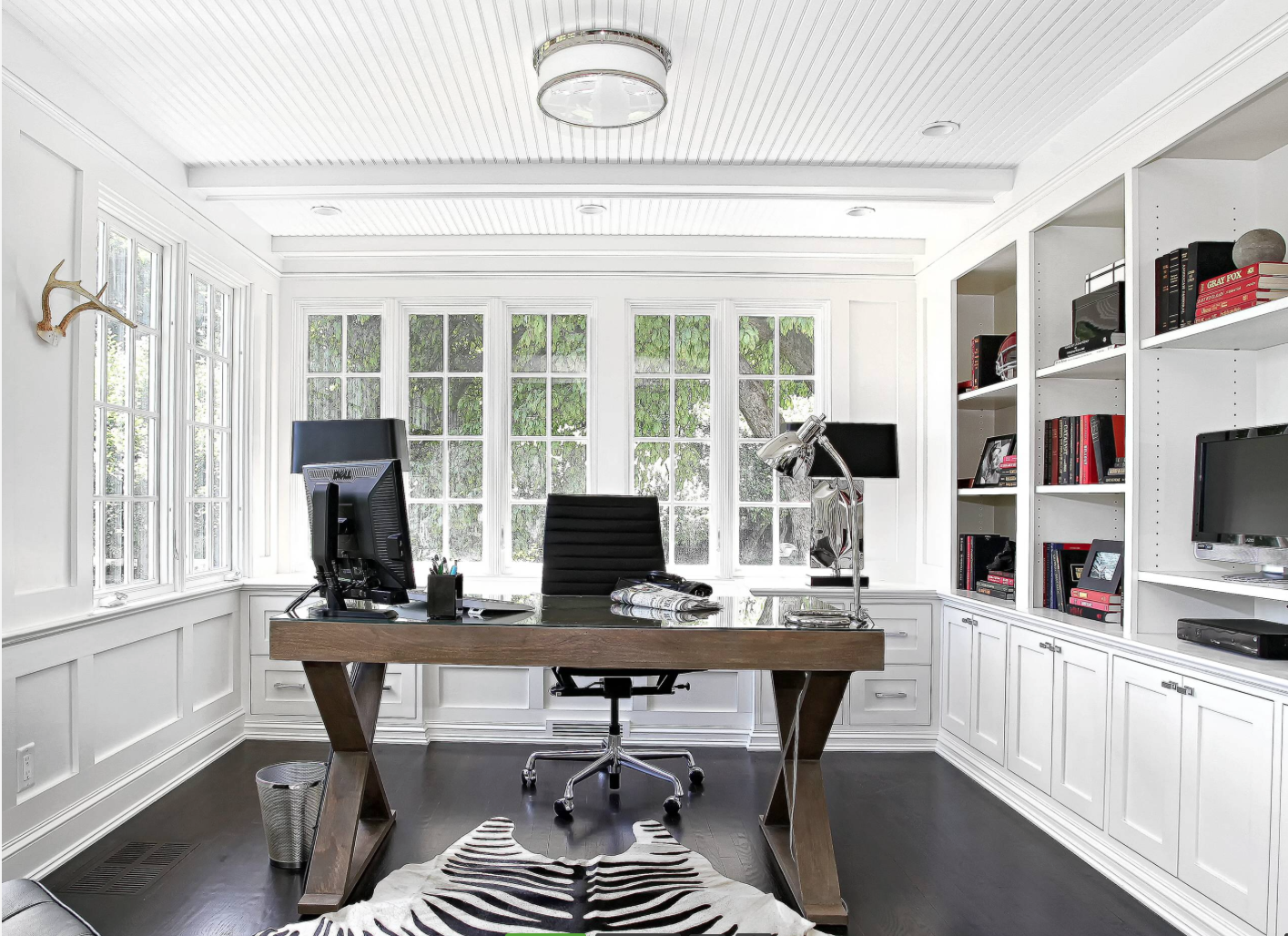 We think any man would want this masculine in-house office to call their own. A great view out the window, ample lighting, a place to read the New York Times and plenty of seating for meetings. Notice how the hardwood floor grounds this space. (Office by: Kristi Spouse Interiors)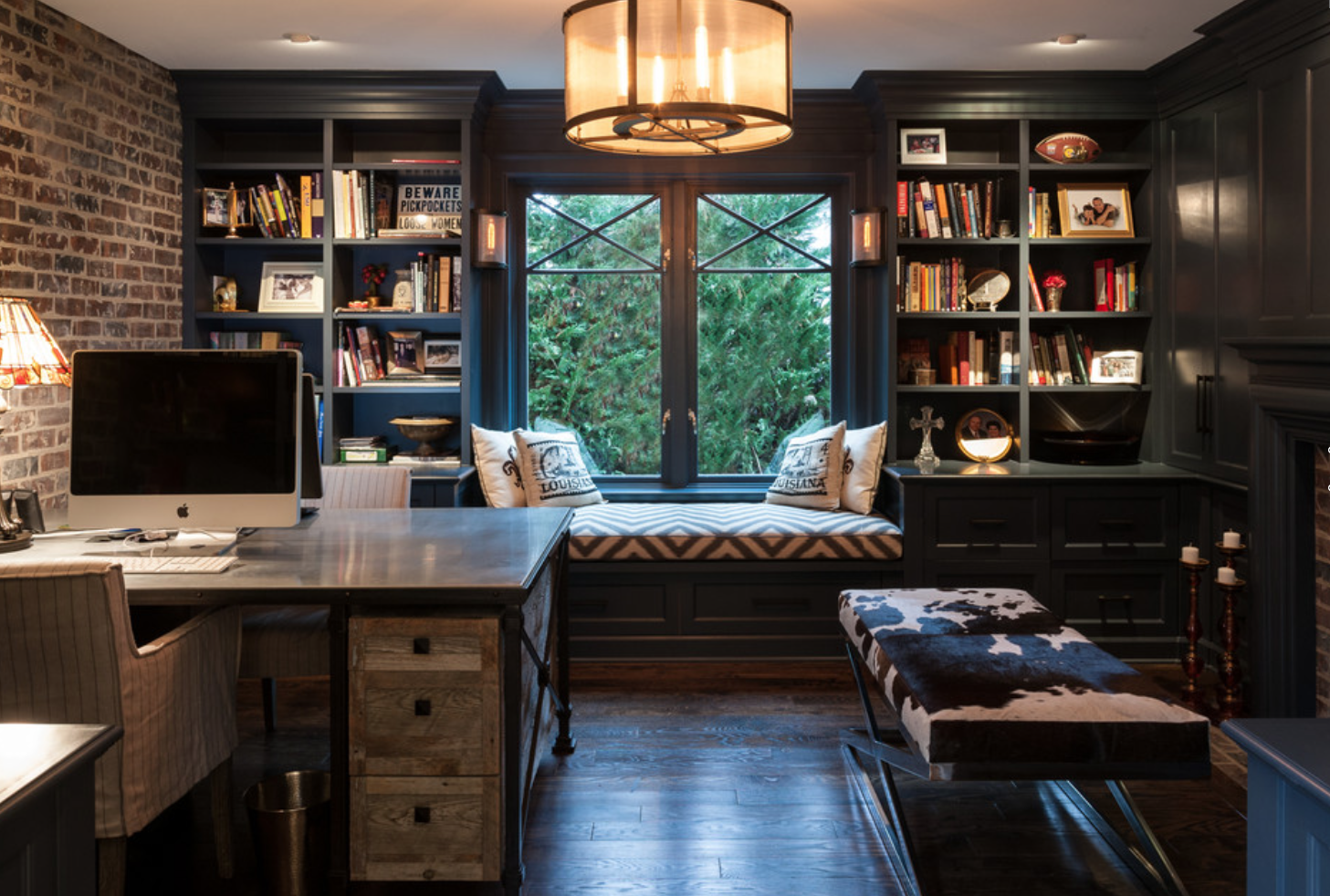 Here is a great in-house office idea for you ladies out there! It is warm, inviting, airy and bright with plenty of storage. The hardwood floors are covered by a large area rug (with no pile) adding a little movement to the calmness of this room. ( Office by: Jennifer Pacca Interiors)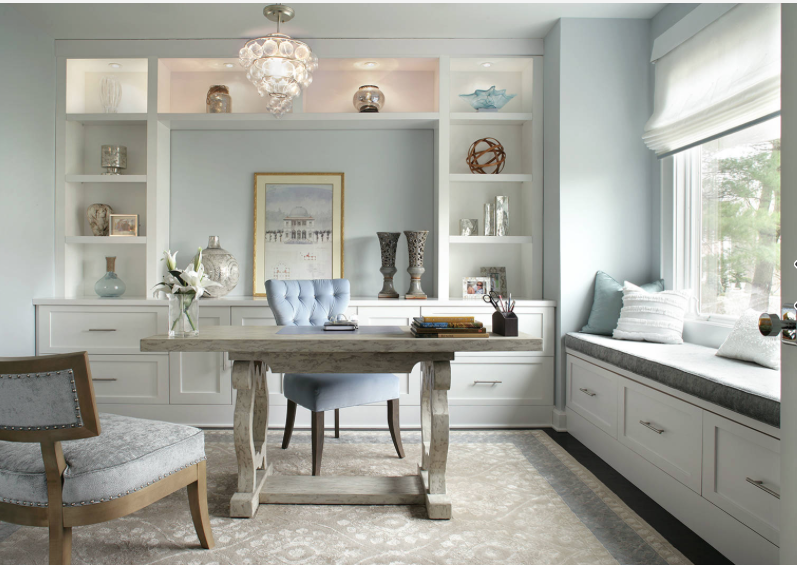 Here we have a small corner office that is great for any member of the family. It can be used just to pay the bills, for the kids to do their homework or a place to read or surf the internet. (Office by: transForm)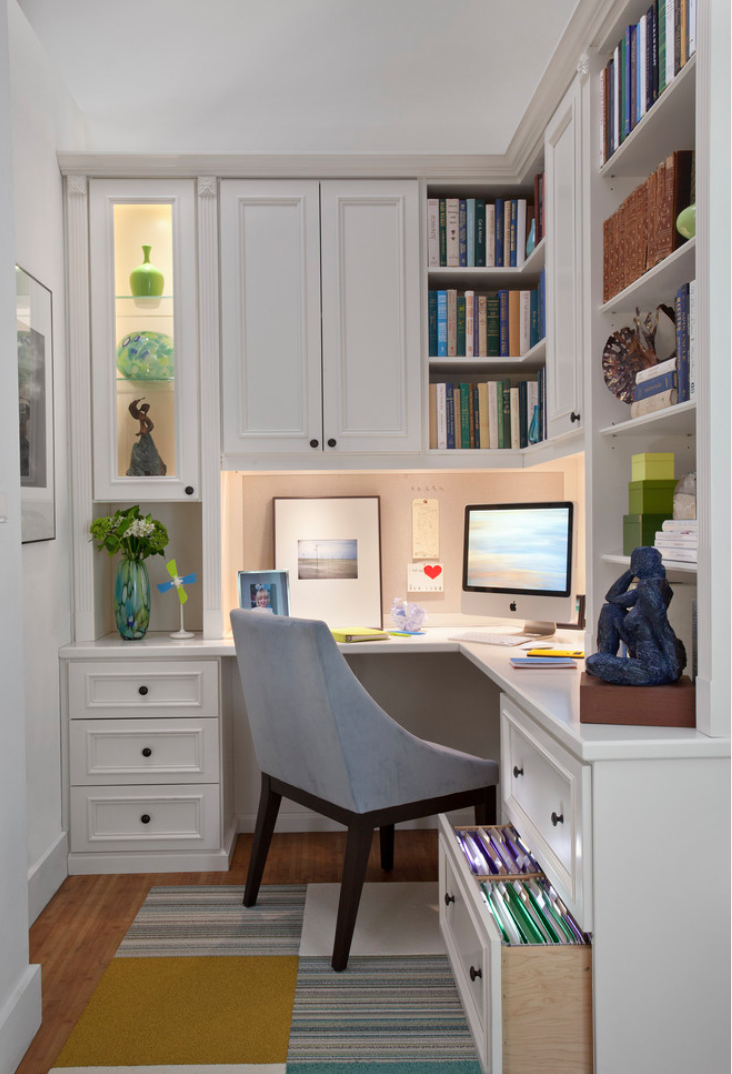 The last idea is for an office/craft room. Plenty of storage space and working surfaces to get things done! Notice the hardwood floors, they are instrumental to this space! ( Office/Craft Room by: Collaborative Design Group – Architects & Interiors)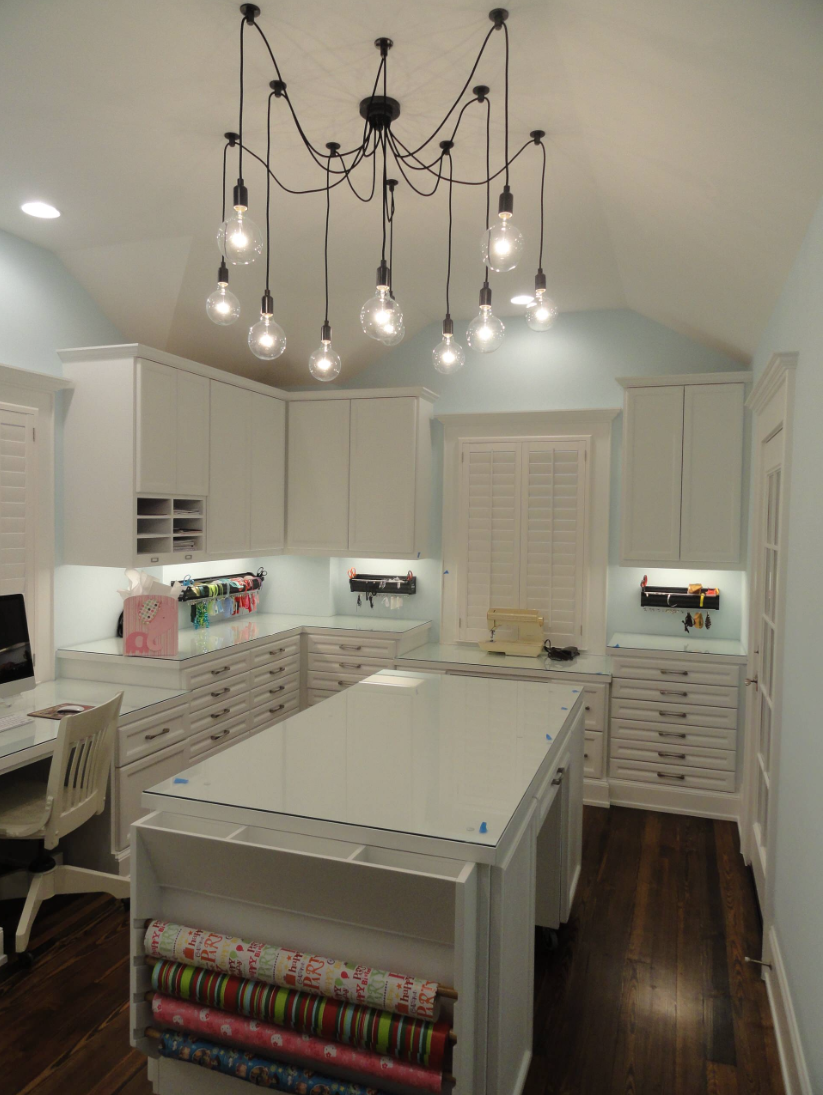 Thank you so much for visiting our blog this month. We hope you enjoyed it!
In honor of our men and women who died while serving in the United States military, we wish everyone a Happy and safe Memorial Day.